Hone Methodist Church and the Poets Corner Pub have together installed a defibrillator at the north-west corner of the church. In case of emergency the access code is C159X.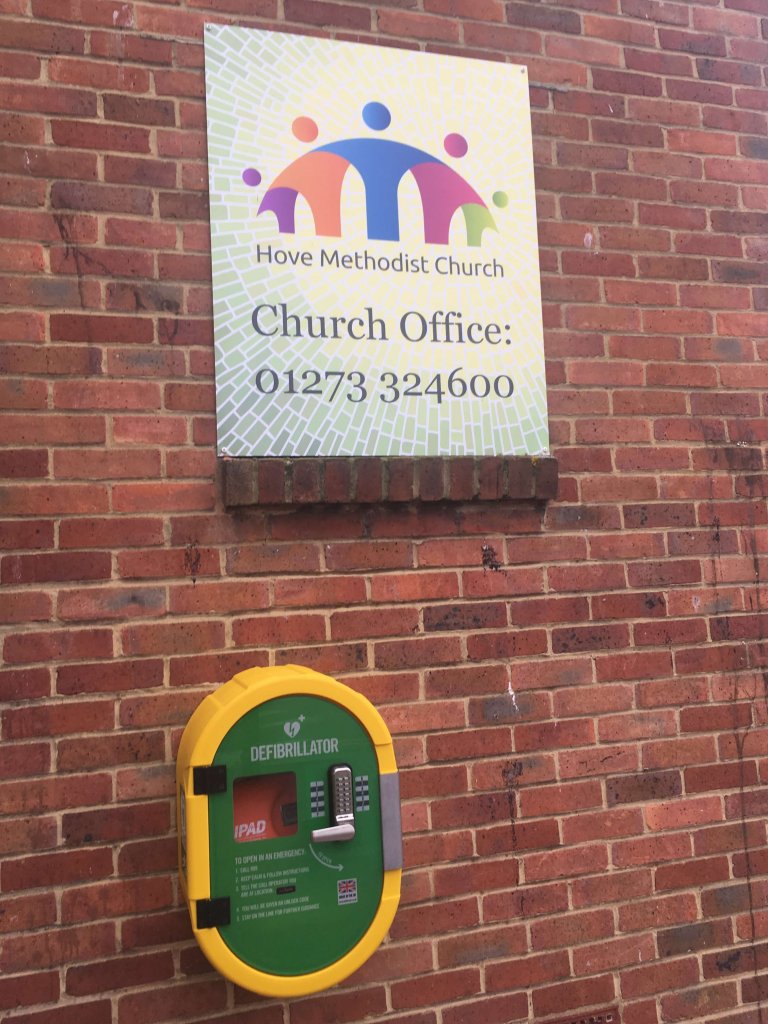 A community event will be held by our church and St Patricks Road on June 22nd. See the poster:-
We are a community of worshippers seeking to follow Christ in the 21st century. Part of sharing what we have means using our building to provide a base for community groups at reasonable rates, to run alongside our own groups.
Details of our groups including contact links
For children:
For adults
Hove Luncheon Club – an award-winning group of volunteers (Argus Community Stars) who provide a three-course meal for £2 to all comers every Tuesday at 12.30 (during term time).
Caroline Henderson (cookingcaroline@outlook.com) of Cooking & Co also runs a Thursday group here – it started as a cooking club for a number of people with differing abilities, but it is increasingly popular with people who drop in to eat together
Loving Hands: a weekly informal support group for anyone experiencing bereavement or isolation, hosted by Rachel and Jaqui from the church and lunch club. Come along and have a cuppa and a chat on Friday mornings, from 10.00-11.30am.
Monday Guild: between September and May, from 2 to 4 pm, weekly on Mondays, this is a Christian meeting for friendship and fellowship, with a variety of speakers and topics.
Brighton & Hove Camera Club run a group here at 7-9.30 on Tuesday evenings
Film Club: between September and May, on the first Friday of the month at 7.45pm, we watch a film together then chat about it over a cuppa afterwards. Free admission with donations towards our chosen charity. Details in Newsnotes.
Mens Club: September to May, weekly on Fridays, 7.30-10.30pm, snooker, darts, table tennis. c/o David Sawyer
C